Francene Sussner Rodgers, chair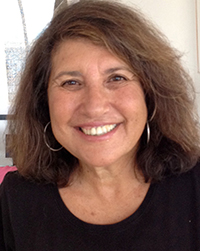 Fran Sussner Rodgers is the chair of WFD, Inc. She founded WFD (formerly Work/Family Directions) in 1983. WFD was a pioneer in developing a new generation of employee benefits and services especially addressing the needs of women. Its LifeWorks Program was available to over 3 million employees and was sold to Ceridien Corporation in 1999. At the time of the sale, WFD was one of the largest female-owned businesses in the country.
Ms. Rodgers is a graduate of Barnard College and Tufts University/MGH professional training program in clinical psychology. From 1997-2004 she was a member of the board of directors of BankBoston and Fleet Boston Financial where she served on audit, risk and community investment committees. She also spent 10 years as a trustee and member of the finance committee at Brigham and Women's Hospital where she also chaired the Strategic Plan for Women's Health. She is currently representing BWH on the board of Partners Continuing Care which oversees a variety of rehab and post-acute care organizations as well as a number of home care businesses. She is also a board member of NARAL Foundation and Progressive Majority.
From 2006-2008 Ms. Rodgers helped to facilitate the merger between Crittenton and the Women's Union in Boston and served as the first chair of the combined organization. She was also trustee of Barnard College and a member of its executive committee. She is also a fellow of the National Academy of Human Resources.
Ms. Rodgers is widely recognized as a leader in addressing the simultaneous labor force and business changes. She presented to the President at the White House Conference On Corporate Citizenship in 1996, was a national winner of the Ernst and Young/Merrill Lynch Entrepreneur of the Year contest, and was named one of the 25 most influential working mothers in the US by Working Mother Magazine. She has received many honors from organizations such as the YWCA, International Womens Forum, the American Society on Aging and The New England Council. In 2000 she received the Columbus Award for Discovery from the Commonwealth of Massachusetts. In 2002 she received The Alumna of Achievement award for Barnard College.
She is married to Charles S. Rodgers, and is the mother of two grown daughters.
Charles Rodgers, president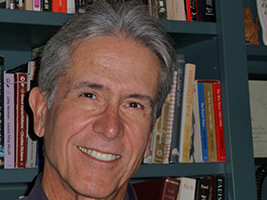 Charles Rodgers, president of New Community Fund, is actively engaged in a variety of non-profit and civic organizations in Boston. He is a director and former board president of the West End House Boys & Girls Club of Allston-Brighton, trustee of The Institute of Contemporary Art, and board member of The Institute for America's Future, among others. For several years, he has been actively engaged in a number of organizations working to increase the representation of women and candidates of color in greater Boston elected offices.

From 1988 until early 2003, he was chairman and co-owner of WFD, a consulting firm located in Watertown, Massachusetts. WFD, originally operating under the name Work/Family Directions, provided services and advice to leading corporations - including IBM, Dupont, Hewlett-Packard, and Corning - in implementing effective workplace practices. Trained as a labor economist, he has been a frequent advisor to senior management on strategies to create a high commitment workplace and on measures linking employee commitment to business outcomes. In 1997, he was named one of the 25 most influential working fathers by Working Mother Magazine.
Prior to WFD, Charles was a vice president and manager of an internal consulting group at State Street Bank & Trust Company in Boston focused on the application of advanced technology in key business areas. He was also a senior consultant at Abt Associates managing large-scale program evaluations and strategy development projects. Mr. Rodgers received his B.A. from the School of International Service at The American University, his M.A. from Columbia University, and his Ph.D. from the Heller School at Brandeis University.
He is married to Francene Sussner Rodgers, with whom he managed WFD, and has two daughters.